For the health and safety of your family.
Our staff at Nu-Temp is taking the current Coronavirus outbreak very seriously and are executing a number of protocols to help keep you and your family safe. You can schedule hvac service and installation with us as needed. Please review our efforts below: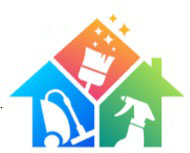 We are closely following CDC recommendations and implementing as many sanitary protocols as possible. These include:
Disinfected or medical grade gloves will be worn at every job.
Boot covers will be worn before entering the house.
All tools and equipment will be sterilized before each job.
No tool sharing will occur between employees.
Employee temperatures will be taken at the start of each workday.
Staff and technicians will be surveyed daily to ensure they are in good health and have not
come in contact with positive cases.
Employees will use n95 masks as they become available.
Post job cleanup and disinfectant wipe down will be completed.
Minimal Contact HVAC Service
We will be doing our very best to reduce the amount of contact between our employees and your home and family. The following steps describe our current process:
Digital or telephone confirmation of predicted employee arrival.
Exterior entry where possible (example: outside basement access to furnace).
Reduced interior access to minimal essential locations and 6 foot social distancing.
Text message job updates or questions from your technician.
Digital or telephone credit card payment processing.
Digital receipt after job completion.
Schedule Service With Confidence in Us!