Hot Water Heater Repair in Bucks and Montgomery County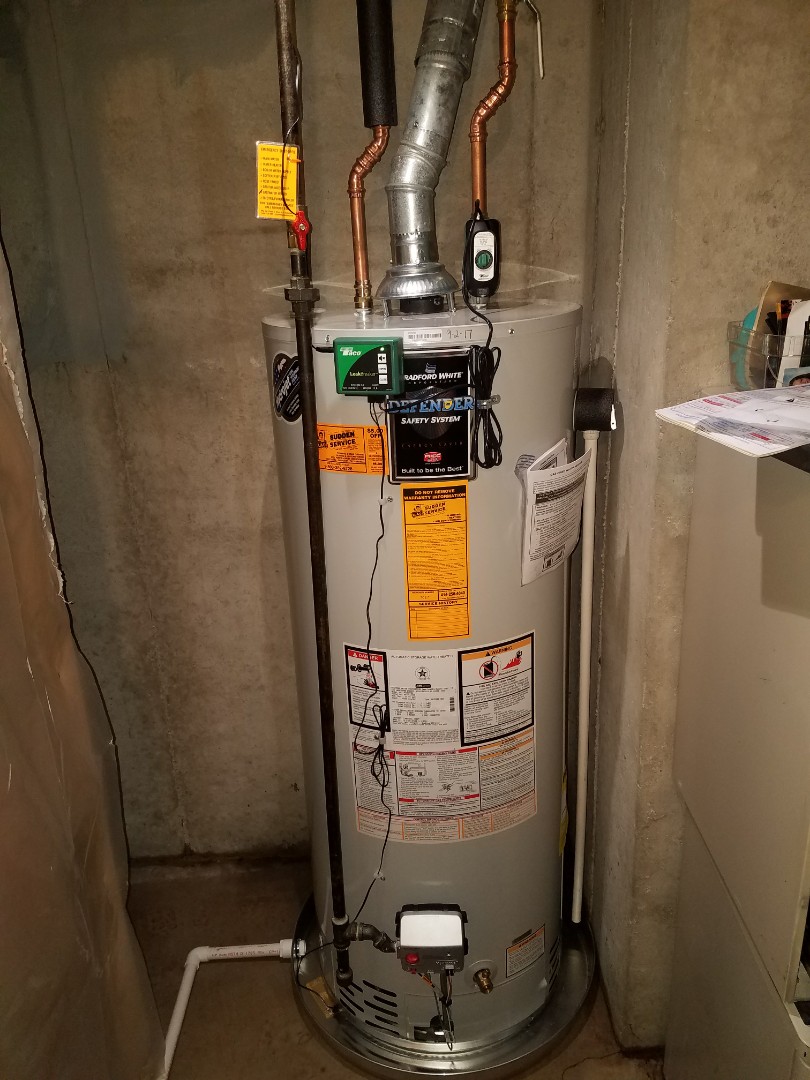 As a homeowner, there are several appliances that are important to maintain. A water heaters is the one major appliance that is often overlooked. From the day it is installed, the clock begins to tick for its eventual demise. Hot water heaters run 24/7 for 52 weeks a year. This appliance is the marathon runner in your house full of appliances. Sadly, all things can come to an end, as their life expectancy, on average, is 8 to 10 years.
If you are lucky, it will just stop working one day and you can call and have it replaced. Unfortunately, 90% of hot water heaters don't just fail; it often begins with a small leak that eventually turns into a large flood. Not all leaks turn out small and some can be so severe that homeowners are left with a huge mess and a lot of damage. Tanks can rupture and lay waste to a basement, utility room or even creep-up to a second floor. So homeowners should be advised that waiting to long to replace your ageing hot water heater is taking a large gambling risk. If a hot water heater explodes, it can also rip out your gas line, causing more damage then you need.
Does your water heater frequently run out of hot water?
Unwanted water damage can cost you time and money. We specialize in installing and repairing all major residential brands of water heaters, and our technicians are continuously trained to be extremely knowledgeable with all types of water heaters.
We install, repair and teach you how to get the best use from your water heater.
Make sure to have your service technician look at the age and condition of your hot water heater. Some options are repair, replace, add an emergency automatic water safety shut off and HWH safety floor drain pans.
Call (215) 702-3970 Now
Is it time to repair your Water Heater?
Common Water Heater Symptoms
Is your water heater on the fritz? Common signs of a problem include:
Extreme Temperatures
Noisy Tank
Discoloration
Lukewarm Temperature
Tank Leaks
Lack of Hot Water
Foul Odor
Popular Types of Water Heaters
We are equipped to work on most makes and models of hot-water systems. Here are some of the most common types:
Tankless: Enjoy an endless supply of instant hot water
Gas: Available with a standard roof flue or a motorized blower to aid ventilation
Electric: Easy to install because it doesn't require an exterior vent
Why Choose Nu-Temp?
We provide:
Free in-home consultation
Proper sizing of the equipment to meet the unique needs of your home.
A convenient way to pay for your installation through our flexible financing options, subject to credit approval.
Full factory warranties on all equipment and labor.
Fair, honest pricing of our products and services.
Professional work, no short-cuts.
Easy-to-understand proposals, up-front pricing, flat rate repair.