What You Should Know About Carbon Monoxide Detectors for Your Family's Safety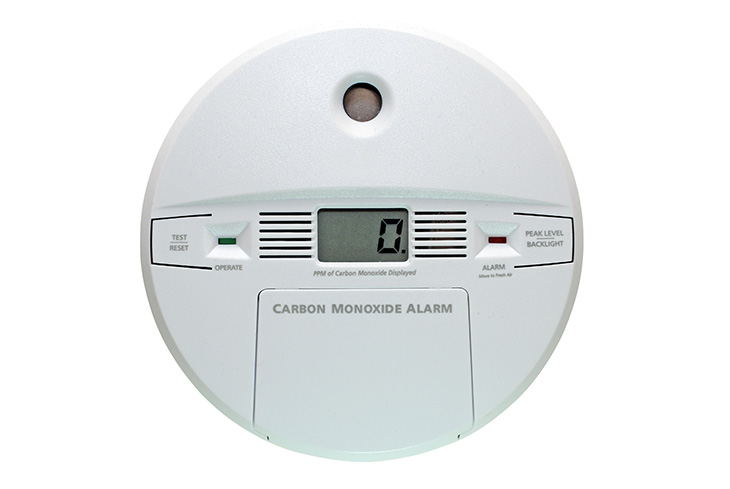 Do you have a carbon monoxide detector installed in your home? How do you know if you need one?
Many people underestimate the importance of getting a carbon monoxide detector. However, common carbon monoxide sources like furnaces, generators and gas heaters can put you and your family at risk for carbon monoxide poisoning.
Did you know the CDC reports more than 15,000 people each year need emergency treatment for non-fire-related carbon monoxide exposure? Furthermore, non-fire-related carbon monoxide exposure unfortunately kills an average of about 500 people annually.
Typical Sources of Carbon Monoxide Exposure:
Oil and gas furnaces
Motor vehicles
Gas stoves
Gas line leaks
Gas water heaters
Generators
Space heaters
You should install a carbon monoxide detector in your home if you have any appliances that run on natural or liquefied petroleum gas, oil, wood, coal or other fuels, or if your house has an attached garage.
Carbon Monoxide FAQs
Q: What is carbon monoxide?
A: Carbon monoxide (CO) is a poisonous gas that can be fatal when inhaled. Also known as the "silent killer," CO is dangerous because it inhibits your blood's capacity to carry oxygen to the rest of your body.
Q: Where does carbon monoxide come from?
A: CO sources can include any fuel-burning appliance, such as furnaces, gas appliances, fireplaces, automobiles and gas grills.
Q: How would I know if I or a loved one had CO poisoning?
A: The earliest stages of CO poisoning have similar symptoms to the flu, including nausea, fatigue, headaches and dizziness. Prolonged exposure can lead to convulsions, brain damage, heart or lung failure and eventually death. If you suspect you have CO poisoning, contact a doctor immediately.
Q: Do I need a carbon monoxide alarm?
A: If you have any fuel-burning appliances in your home, you need to invest in a carbon monoxide detector for every floor of your house. CO is colorless, odorless and tasteless, making it impossible for humans to detect its presence. Don't take risks with your family's safety and wait until someone is displaying the symptoms of CO poisoning.
Q: What should I do if my carbon monoxide detector goes off?
A: If anyone is experiencing symptoms of CO poisoning, get everyone in the house out into the fresh air and call 911 from your cell phone or a neighbor's house. If no one is experiencing symptoms, you should call the fire department or a qualified technician to inspect the problem. If you can't get outside, open all the doors and windows, call 911 and turn off all possible sources of CO while you are waiting for first responders to arrive. Never ignore your CO detector or assume it is just a false alarm. It could mean the difference between life and death.
Nothing Is More Important Than Your Family's Safety
At Nu-Temp Heating and Cooling, we make your comfort and peace of mind our top priority. We're here to provide our Philadelphia-area neighbors with excellent service at affordable prices. When you need carbon monoxide detector installation or service, call us at 215-702-3970.