Do You Need to Upgrade Your Thermostat?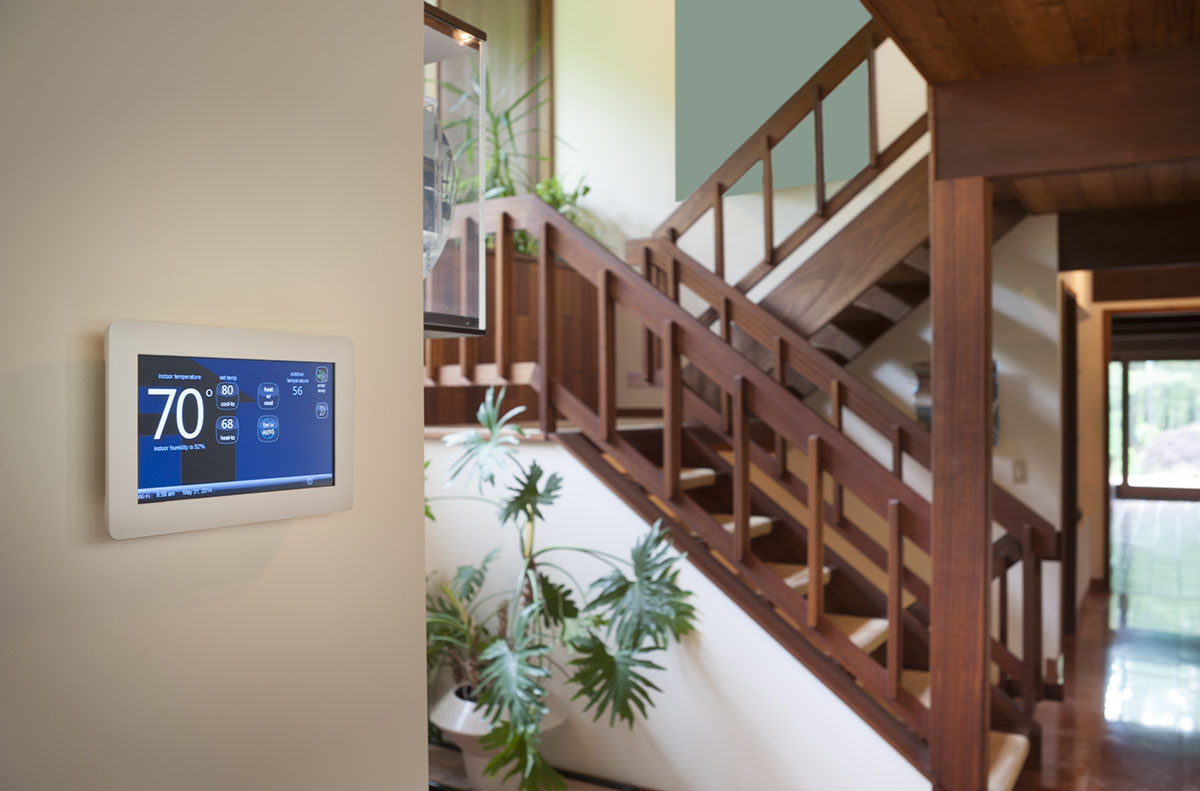 Increasingly advanced technology has benefited our lives in a variety of ways. It has revolutionized the way we live, work and communicate. It's also becoming integrated into how we stay comfortable in our homes, primarily with smart thermostats. If you're looking for a way to update your Philadelphia-area home with top-of-the-line comfort and convenience, all while spending relatively little money, here are a few reasons to consider switching to a smart thermostat.
 
Not Your Grandpa's Thermostat
If you are weighing the pros and cons of buying a new smart thermostat, you should know what makes them such an advancement over older models. Mercury thermostats, which are common in homes built before 20 years ago, have a lever you slide to the left or right to control the temperature. This model was the industry standard for residential and commercial construction until the digital thermostat came along.

Digital thermostats are easy to confuse with smart thermostats because they have a similar appearance and interface. They are programmable, which allows you to adjust temperatures based on the time of day.

While both these earlier models do a somewhat effective job in regulating temperature, they lack the state-of-the-art features and capabilities and flexibility a smart thermostat can offer. If you're ready to update your thermostat, read more about the benefits of these options.
 
Remotely Adjust Your Home's Temperature
If you've ever left home for the day without adjusting the thermostat to save money, you aren't the only one. While it's convenient to have the temperature already at your ideal comfort level when you arrive back home, it's a waste of money and energy to heat or cool an empty house for hours. However, a smart thermostat can solve this problem.

Most models have Wi-Fi compatibility, which allows you to set the temperature from anywhere in the world with an internet signal. So, next time you leave the house in a rush or head out for a week's vacation, you won't have to stress about unnecessarily high energy bills because you left the thermostat on the wrong setting.
 
Save Money
One feature of smart thermostats everyone loves is that they're designed to save users money, especially when paired with energy-saving HVAC equipment. Because a smart thermostat cuts energy usage when you aren't home, you'll feel confident that your system isn't working overtime on cooling and heating nobody is using. Not only will you see lower monthly bills, but you'll also cut costs on maintenance and repairs due to less wear and tear on your unit.
 
Get Zoning Capability
When paired with compatible heating and cooling devices, smart thermostats give you greater flexibility. Some smart thermostats give you access to zoning, which allows you to set specific temperatures for certain parts of your home. For instance, if you're always cold and your spouse is always hot, your smart thermostat can help you set the perfect temperature in different rooms, allowing you both to stay comfortable without fighting over the thermostat. It's just one more energy-saving way investing in a smart thermostat eventually pays for itself over time.
 
Improve Air Quality
Smart thermostats don't directly improve air quality in your home, but they can help. One feature many of these newer models offer is alerting you when it is time to change your filter or schedule maintenance. Some thermostats also include a humidity sensor, which helps you keep moisture levels comfortable throughout your house. You achieve even more remarkable benefits by syncing the thermostat with a whole-home humidifier.
 
When It's Time to Join the Smart Home Revolution, Call the Pros
The many benefits of upgrading to a smart thermostat should put it high on your home improvement agenda. Contact Nu-Temp Heating and Cooling to help you decide on a model or to get your new device professionally installed. Our experts will get you set up to enjoy perfect home comfort year-round. Call us today at 215-702-3970 for more information or to get your free in-home estimate.