Reasons You Need Professional A/C Installation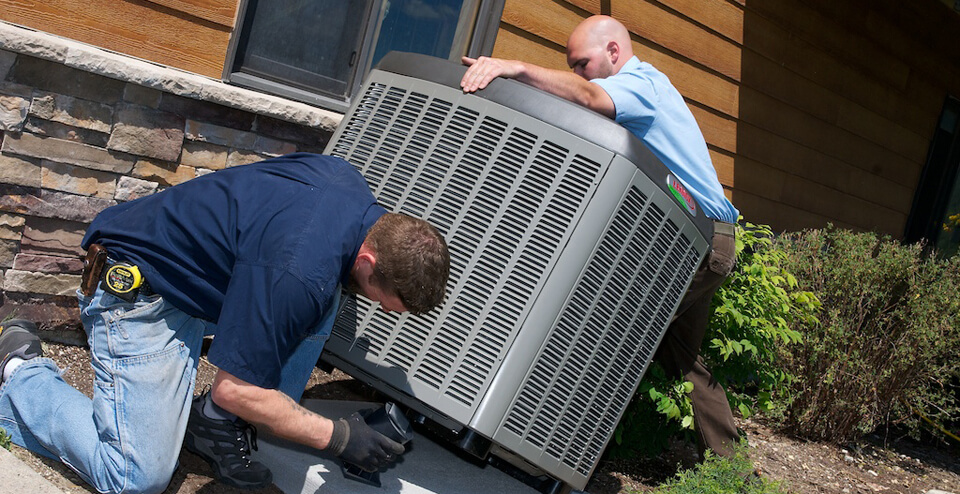 Some home repair projects are perfect for weekend warriors and avid DIYers. However, it's better to leave A/C installation to the pros – even if you're very handy when it comes to home maintenance. You may assume you can save money by tackling an air conditioning installation on your own, but in fact, it may end up costing you much more in the long run.
The Top 4 Benefits of Professional HVAC Installation
As Bucks and Montgomery County homeowners know, it's essential to do your homework when it comes to a large investment like buying a new A/C unit. Whether you realize your need for a new system during an A/C repair, or you want to reduce your carbon footprint by improving the efficiency of your unit, having your new system professionally installed will establish that it is performing optimally from the first day you use it.
Here are the key benefits of getting air conditioning installation from a professional provider like Nu-Temp Heating & Cooling.
1. Sizing
Professional HVAC installers have the training to calculate which A/C system will work best in your home. Like Goldilocks, you want to ensure the one you're getting is just right. However, most people don't know how to evaluate all the factors and perform all the calculations that would help them choose the correctly sized air conditioner. Buying a system that is too large or too small for your home will just end up costing you more money over time. An expert will not only ensure the energy levels of an A/C unit are suitable to the space it needs to cool, but will make sure it matches other requirements as well – such as your ductwork.
2. Efficiency and Longevity
A/C installation is a very detail-oriented process that takes everything from electrical wiring to bolts and seals into account. If you attempt a DIY installation without the right tools and knowledge for the job, you will compromise the efficiency of your air conditioner and overtax the entire cooling system. You'll eventually reduce the longevity of the air conditioner and face costly repairs, to boot.
3. Service Guarantees
Professional HVAC installers like Nu-Temp Heating & Cooling stand by the quality of their work and equipment by offering service guarantees. On the other hand, if you tried tackling an installation by yourself, you would be solely responsible for paying the price to fix the damages if anything went wrong.
4. Safety
HVAC maintenance is a complex task, and since A/C systems use both electricity and sharp blades to function, trying to repair or install a unit on your own can be quite risky if you lack the specialized tools and training to do the job. Don't put yourself at risk of an injury – contact Nu- Temp Heating & Cooling today, and a qualified professional technician will arrive at your home to complete repairs.
Our highly trained experts will not only install a new, efficient system; we will communicate with you throughout every step of the process, so you'll understand how the installation is going and when we will finish the job.
At Nu-Temp Heating & Cooling, we can answer all your HVAC questions and needs – from A/C installation to repair to how to find the best air conditioner for your home. Call us today at 215-702-3970 or use our online contact form to request an appointment.